East End Books Ptown Temporarily Closed

In order to maintain social distancing and ensure the health & safety of everyone who visits our indie bookstore by the Sea, we have closed our store - for the foreseeable future. We will continue to monitor the COVID-19 health & safety recommendations and will reopen when we can safely operate. Your health & safety is our number one priority.
We realize the duration of COVID-19 could last for some time and that being largely indoors will be challenging for everyone. Though our physical store is closed, our online website is operational and we'll continue to process and ship book orders. If you live in Ptown, Truro or Wellfleet, you can purchase books on our website. Books in stock will be delivered daily during the week & some Saturdays. Curbside pickup by appointment is available daily. With books to be ordered, when the books come in we'll contact you to arrange for delivery or set an appointment for curbside pickup. Please email us with any questions. Soon we'll have a scheduling app available for curbside pickup, in store visit reservations & more.
You can help East End Books Ptown raise the funds to help meet the COVID19 costs for reopening, by donating to our GoFundMe Campaign. We truly appreciate your Support! Limited edition tote bags back in stock! https://www.eastendbooksptown.com/east-end-books-ptown-two-tone-deluxe-classic-cotton-canvas-tote-bag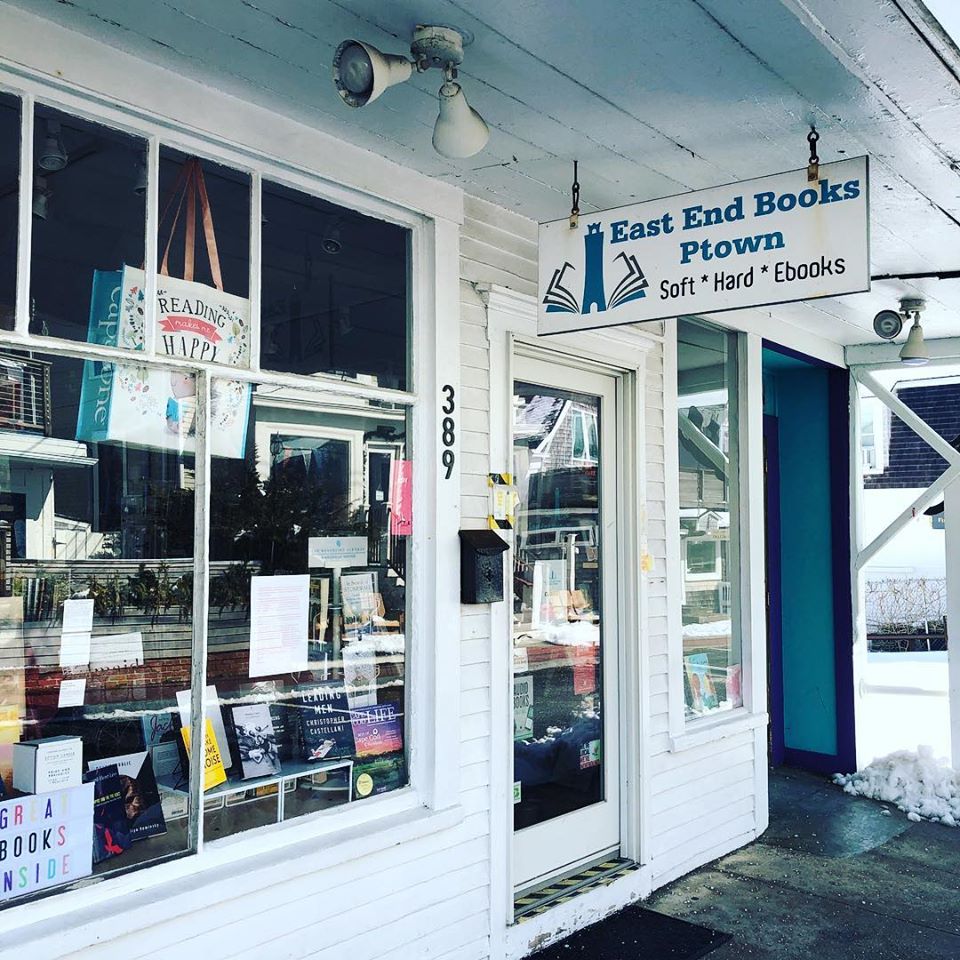 2020 Bookstore Sponsors
*Film Producer Christine Kunewa Walker (Former Ptown International Film Festival CEO) & Dr. Bryan Walker
*Author Cynthia Newberry Martin
*Jeanne Leszczynski & Diane DiCarlo
Book Event Sponsors
*Radnofsky Mediation Services - Author Barbara Radnofsky