East End Books Ptown Open for Limited In-store Browsing * Winter Hours: Open Weekends 12pm ish. Curbside pick-up by appointment available daily.
Store Rules
Face masks are Mandatory & must be worn at all times. Please use hand sanitizer before handling the books. No food or drinks allowed inside. Remain at least 6 feet apart.
Our online website is operational and we'll continue to process and ship book orders. Please email us with any questions.
You can help East End Books Ptown by donating to our GoFundMe Campaign. We truly appreciate your Support! Limited edition tote bags back in stock! https://www.eastendbooksptown.com/east-end-books-ptown-two-tone-deluxe-classic-cotton-canvas-tote-bag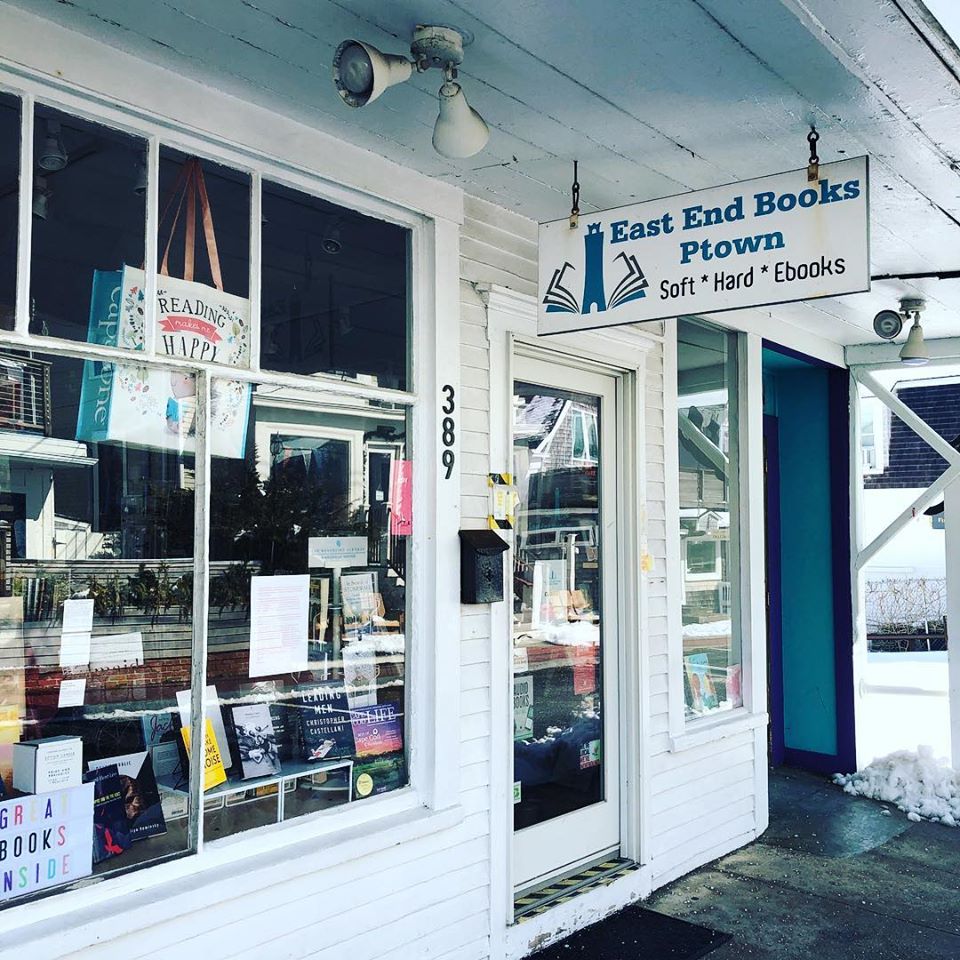 2021 Bookstore Sponsors (Currently accepting 2021 Sponsors. Email us for details).
*Film Producer Christine Kunewa Walker (Former Ptown International Film Festival CEO) & Dr. Bryan Walker
*Author Cynthia Newberry Martin "Tidal Flats" : Catching Days Blog | Cynthia Newberry Martin
*Jeanne Leszczynski & Diane DiCarlo
Book Event Sponsors
* Angelo Monaco & Andrew Laing
*Radnofsky Mediation Services - Author Barbara Radnofsky