* Current Hours: Open Monday - Sunday 12pm ish - 6pm ish.
Plus, visit our store at The Iconic Fine Arts Work Center (24 Pearl Street). The store is open off-season when events are held. See FAWC website for event details.
Store Rules
Face masks are Optional. No food or drinks (without lids) allowed inside.
Please email us with any questions. This website offers most books in print. Of course, not all books will be in stock. Drop by and take a look at our curated selection of books!
NEW UPDATE:
With your help and private financing, we've been able to purchase the bookstore space! We still need to raise additional funds, so if you're able, please consider making a donation. You can help East End Books Ptown by donating to our GoFundMe Campaign. We truly appreciate your Support!
East End Books Presents: "My Sunburned Summer" by Author, Artist, Actress, Filmmaker - Tatiana von Furstenberg. Drawings by Jessika Wood.
*This is an East End Books Ptown- Provincetown Exclusive National Launch! This over size, limited-edition book can be purchased by clicking the Donate tab on the front page of this website. The book is $19.07 with tax. Add $5 for media mail and $10 for faster delivery. Click the DONATE button below to pay.
Limited edition tote bags back in stock! https://www.eastendbooksptown.com/east-end-books-ptown-two-tone-deluxe-classic-cotton-canvas-tote-bag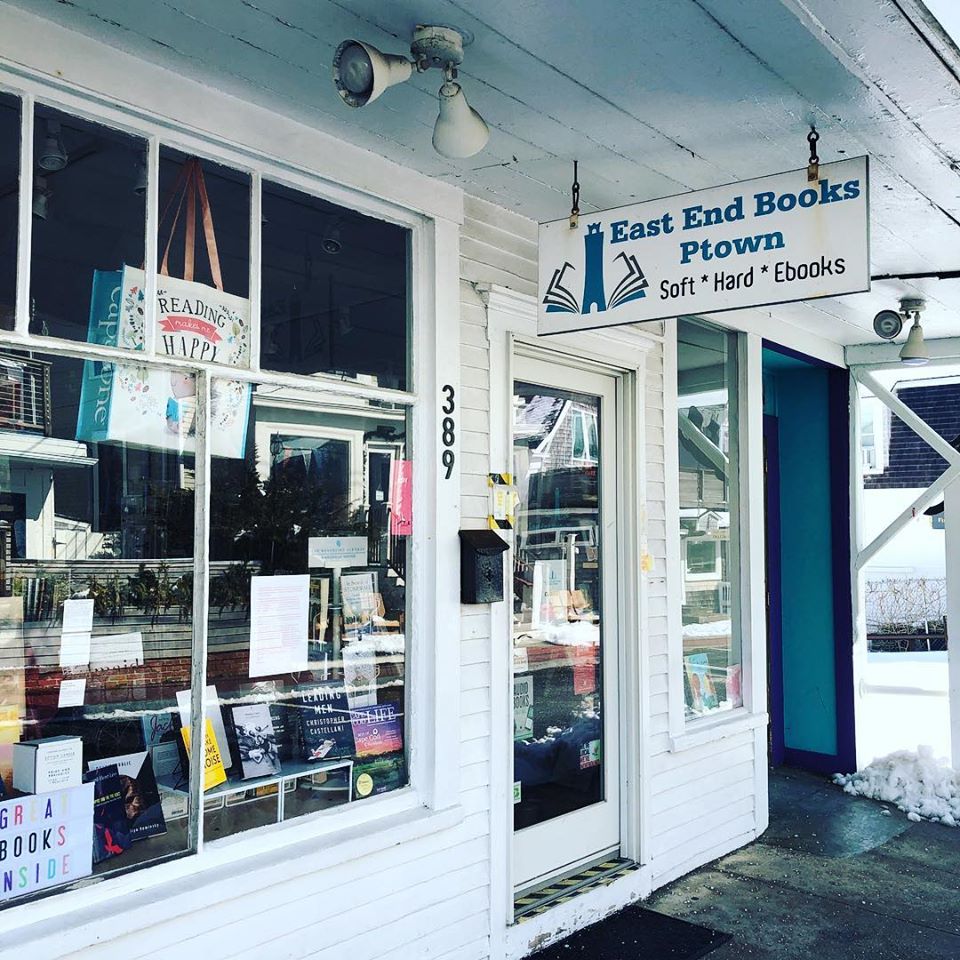 2022 Bookstore Sponsors (Currently accepting 2022 Sponsors. Email us for details).
*Film Producer Christine Kunewa Walker (Former Ptown International Film Festival CEO) & Dr. Bryan Walker
*Author Cynthia Newberry Martin "Tidal Flats" : Catching Days Blog | Cynthia Newberry Martin
*Jeanne Leszczynski & Diane DiCarlo * Angelo Monaco & Andrew Laing * Collagist and Artist Deb Goldstein - Deb Goldstein – Rice Polak Gallery
* Rick McCarthy & Franc Castro
Book Event Sponsors
*Tatiana von Furstenberg *Radnofsky Mediation Services - Author Barbara Radnofsky *Lee McIntyre "How to Talk to a Science Denier" *Karen Dukess "The Last Book Party"
* Meredith D. Johnston